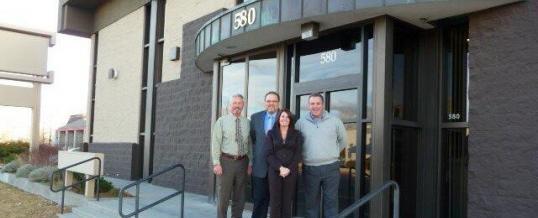 Over twelve years ago, founder Cindy Watland started the company while billing for 2 clients out of her home. Today WBC services over 200 clients and employs 40 people in Reno, Nevada.
Through partnerships with insurance companies, and utilizing a specialized process called medical coding; they are able to collect insurance claims faster and more efficiently than their competitors. This allows their clients to focus on their patients, and substantially decrease the amount of time and resources that would be required to manage medical receivables.
The Watlands' believe their business continues to prosper because they place the needs of their clients above all else.
When the current market conditions made owning their own building more affordable than their current leasing situation, the Watlands began looking for a new location. In June of 2011 WBC partnered with Nevada State Development Corporation and Mutual of Omaha Bank to secure a 20 year loan for an office building near the corner of Plumb and Kietzke Lane.
The new location offers a lower, fixed occupancy expense and a better working environment for employees. Mike Watland, co-owner of WBC, feels "the move will help facilitate the steady growth of one of the largest medical billing companies in the State of Nevada. "