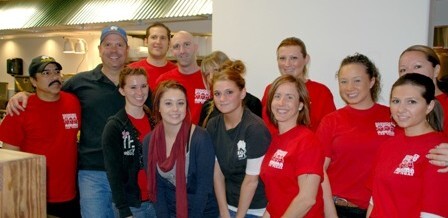 Brad Burdsall is a Las Vegas entrepreneur and founder of the popular Egg Works restaurant. In 1988, Brad purchased an existing restaurant called "The Egg & I" and then revamped the entire menu.
In 2005, Brad opened his second restaurant, this time under the new name "The Egg Works". The breakfast and lunch only concept proved to be an enormous success in Las Vegas, especially for local diners who wanted quality food and good pricing without having to eat at a casino.
Three years later, Brad opened his third location in the southeast part of town, adjacent to McCarran Airport. Brad knew that when the time came to open his third store he would need to purchase his own building.
After researching finance options with Meadows Bank and Nevada State Development Corporation, Brad realized a great opportunity resided in the use of the SBA 504 Loan Program. With the 504 loan's fixed-rate and longer terms, Brad purchased his first commercial property, he couldn't be happier with his experience. He found working with the bank and NSDC extremely easy and he is grateful for the wonderful service he received. Brad already has his sights on his next restaurant.