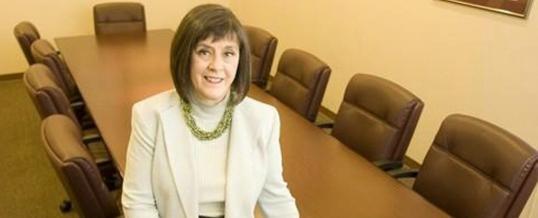 We are a little over halfway through our 2013 fiscal year and we continue to experience small, but continuous growth in our loan volume.  I believe that this is a good indicator that conditions are improving for Nevada's small business community.
We couldn't deliver this product that is so essential to small business growth and job creation without our partners in the banking and real estate industries as well as our friends at the U.S.
Small Business Administration.  We are grateful for their support and belief in NSDC and the SBA 504 Loan Program.
NSDC continues, like many Nevada small businesses, to slowly recover from the extreme economic downturn we have experienced over the past several years.  We are very appreciative of the support we have received from our Board of Directors in moving the company in a new and successful direction. To date in fiscal year 2013, NSDC has facilitated approval of 34 SBA 504 loans, totaling $16.8 million!  In cooperation with our lending partners, the total projects approved totaled over $43.7 million, creating over 280 jobs!
Our staff continues to be active in community and charity events because we believe that commitment to our community is the cornerstone of our economic development mission.  Our motto is "NSDC Believes in Nevada" and our goal is to demonstrate that commitment each and every day in our work and our actions.
With gratitude and wishing all of our borrowers, lending partners and supporters continued success in 2013.
Debra D. Alexandre
President