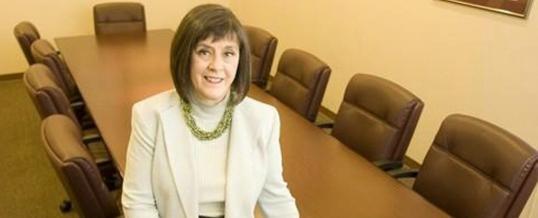 All of us at NSDC begin this new fiscal year with a sense of excitement in the air! As our economy continues its slow but steady recovery, we expect that there will be new opportunities for our small business clients to grow their businesses and prosper. While we deal with a diverse cross-section of Nevada's small business owners, all of them have a few things in common. They are survivors. They are creative. They have faced immense challenges and, although they may feel a bit bruised and battered, they are stronger for it and filled with optimism and belief in their businesses. We are inspired by their courage and entrepreneurial spirit!
NSDC, not unlike the small businesses we serve, is a survivor. We believe that the tough decisions and adjustments we have been required to make during the course of the Great Recession and throughout the recovery have given us a greater appreciation of the challenges our small business clients face each and every day. I appreciate the continued support and commitment of our Board of Directors who have been there for us every step of the way.
In FY 2015 NSDC funded 39 loans for $18.4 million and facilitated approval for another 43 loans for $23.5 million! In cooperation with our lending partners, the total projects approved totaled over $60.3 million, creating over 350 new jobs!
I would like to take this opportunity to thank our partners in the banking and real estate industries as well as our friends at the U.S. Small Business Administration for their faith in NSDC and their continued support of the SBA 504 loan program. We are constantly aware of the trust you place in us when you refer your clients and we work every day to assist those clients efficiently and professionally! I most sincerely appreciate the efforts of NSDC's talented and professional staff. Your dedication to our small business clients is the heart of, and reason for, our success! Last, but by no means least, thank you to our small business clients for giving us the opportunity to participate in the growth and success of your businesses!
Our staff continues to be active in community and charity events because we believe that commitment to our communities is the cornerstone of our economic development mission. Our motto is "NSDC believes in Nevada" and our goal is to demonstrate that commitment each and every day in our work and our involvement in our communities.
With gratitude and wishing all of our borrowers, lending partners and friends continued success in 2016,
Debra D. Alexandre
President