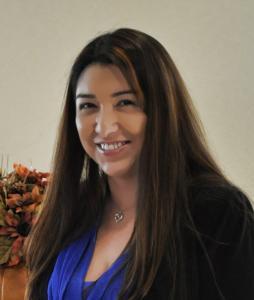 Nevada State Development Corporation (NSDC) promoted Yolie Kelley to Marketing and IT Manager.  Yolie has been with NSDC since 2007.
"In 2013, business relationships are built on Facebook as often as a handshake," said Debra Alexandre, president of Nevada State Development Corporation.  "Websites, newsletters, and other digital social tools have taken over in modern commerce and you have to stay on top of them to keep the phones ringing.  Yolie has been working with us on these things for years—she was so successful in revamping our website this past summer that we created this new position for her to help us continue to evolve our capabilities."
NSDC is the largest SBA 504 loan provider in the state, and operates from offices in Las Vegas and Reno, working with a variety of small businesses to help them purchase existing or new facilities to grow their businesses.
"Our new website and popular newsletter let us reach out to our business and banking partners and spread the word that small business loans have changed.  Where our old site was a thumbnail of information, our new website is much more dynamic and lets us better connect with clients," said Kelley.  "The small-business loan process is easier than most people think.  We can give you an educated response to whether you qualify for a small business loan with 72 hours."