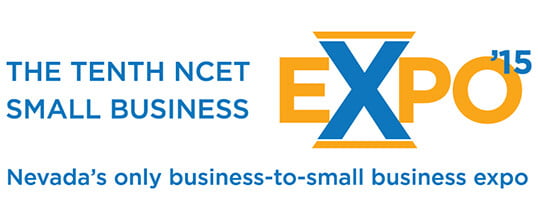 Roger Kadz, Business Development Officer for Nevada State Development Corporation, and Greg McKay, Vice President/Loan Production Manager for NSDC, will be among the featured guest speakers at Nevada's Center for Entrepreneurship and Technology (NCET) Small Business Expo '15.
The conference, Nevada's only business-to-small business expo, is scheduled for 10 a.m. to 5 p.m. on Friday, Sept. 18 at the Atlantis Casino Resort Spa Grand Ballroom in Reno.
The NCET Expo features 1,000 small-business owners and entrepreneurs, more than 100 local exhibitors from a wide range of professional services including legal, creative and financial, and eight educational sessions.
The expo is free to attend and open to the public.
Kadz, who joined Nevada State Development Corporation in 2013, had previously managed real estate and construction lending for several banks in Northern Nevada since 1995, with the largest construction loan he managed being $45 million for a condominium project. He also served as a commercial real estate relationship officer and team leader with First Interstate Bank of Nevada in Las Vegas, where he underwrote and managed financing for such prominent projects as Del Webb's Sun City Summerlin and the Spanish Trail Golf Course Community.
McKay manages the production, underwriting and business development activities for Nevada State Development Corporation's Reno office. He previously was one of NSDC's loan officers, working directly with borrowers, lenders, brokers and other business partners to underwrite loans and structure project financing. A third-generation Nevadan, McKay has more than 11 years of experience in the consumer banking/lending industry, tenured through Bank of America and Wells Fargo.
Other expo panel speakers include Fred Crispen of Celtic Bank; Doug Erwin of the Economic Development Authority of Western Nevada; Eric Jennings, co-founder and CEO of tech firm Filament; Paul Klein of White Rabbit; David Leonard of the U.S. Small Business Administration; David Lewandowski representing Fennemore Craig's new Venture Accelerator Program; attorney Jim Newman; Sarah Porter representing Noble Studios; angel investor Kathie Priebe; Ryan Riggan of Heritage Bank of Nevada; Bob Whitefield of KPS3; marketing expert Flip Wright; and Dusty Wunderlich, founder and CEO of Bristlecone Holdings.
For more information on NCET, please visit www.ncet.org.