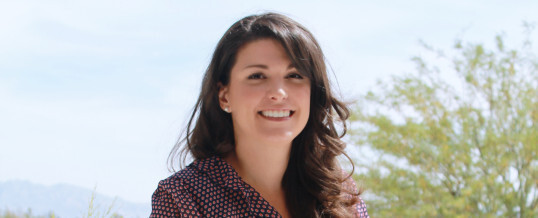 New hire offers a wealth of experience in banking, commercial and corporate lending.
Nevada State Development Corporation, the state's most prominent SBA 504 loan provider, has announced the hiring of Paola Gonzalez as its new business development officer.
Gonzalez, who brings an impressive professional background in commercial lending as well as retail banking to her new position, is scheduled to start with Nevada State Development Corporation on Thursday, June 18.
"Our organization is dedicated stimulating economic activity in Nevada by providing solutions for small businesses, and with her track record, experience and proven expertise, Paola will help ensure that we succeed in that mission," said Debra Alexandre, President of Nevada State Development Corporation. "The time is right for us to expand our talented staff, and we at NSDC are elated to bring Paola and her skills on board."
A graduate of the University of Nevada-Las Vegas Lee Business School, where she earned a degree in finance, and the Pacific Coast Banking School Graduate School of Banking, Gonzalez most recently served as senior vice president and senior loan officer with Bank of Nevada.
"It is a real privilege to join the team at Nevada State Development Corporation," Gonzalez said. "I have had an extremely rewarding career in the banking and lending industry, and I look forward to making a positive impact, meeting new challenges, and contributing to the success of NSDC."
After serving as branch manager with Nevada State Bank early in her career, Gonzalez went on to work in corporate lending with Nevada State Bank, served as vice president, commercial lending with Bank of Las Vegas, and advanced to senior vice president, relationship manager with First Security Bank of Nevada before joining Bank of Nevada.
She is active with Make A Wish of Southern Nevada and the Communities in Schools program.
Gonzalez speaks Spanish at a native/bilingual proficiency level, a trait that will help Nevada State Development Corporation serve Spanish-speaking members of the state's business community, Alexandre said.