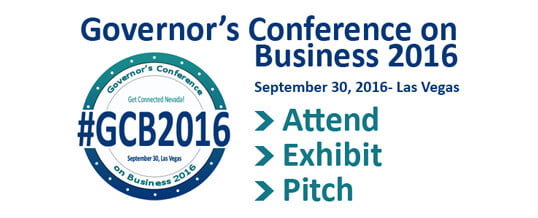 Deadline: August 19, 2016, 5:00 PM PT
Register and apply to participate in the Business Pitch Competition at the Governor's Conference on Business!  This statewide competition is open to businesses in operation for 2 years or less from all industries. Pitch your business, product or service to our expert panel for a chance to win a prize package that could give a boost to your early stage venture.  In addition, you will  have the opportunity to network with other business professionals and gain exposure for your business to potential customers or investors.
Cash and prizes will be awarded for first and second place and for the first time, we will award a People's Choice Award based on audience vote.
1st Place: $5,000 in cash and in-kind services package worth $11,000 including expert guidance in financial budgeting and an IT package.
2nd Place: $2,500 in cash and an in-kind services package worth $4,000
People's Choice: $1,000 in cash.