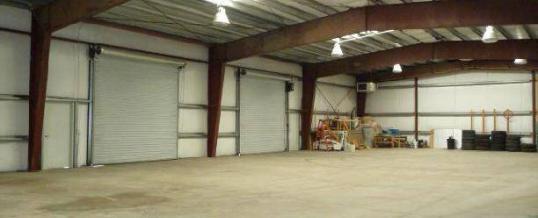 Slusher Plumbing is a full-service plumbing company that services Chester, Lake Almanor, Susanville, Westwood, Honey Lake Valley, Greenville, Quincy, Mineral, and other towns in Northern California. The company works on new construction and remodel projects, provides sewer and drain services, and they are specialists in winterization and radiant heat systems. Slusher provides professional, big-city service in a small town setting, where other companies fail to provide adequate service. Slusher Plumbing is a family operation, started by David Slusher, Sr. and his wife Constance over 30 years ago that continues to grow as they brought their son, David Slusher, Jr., into the business.
When the Slusher family made the decision to purchase a building for their business they turned to NSDC and the SBA 504 loan program to finance a warehouse with office space. NSDC loan officer Lenny See walked them step-by-step through the loan process and they got a 20-year loan with a very low, fixed interest rate.
Now the Slushers have enough room for their operations and administration all under one roof and are no longer paying increasing rents to a landlord, but working towards being commercial property owners themselves.