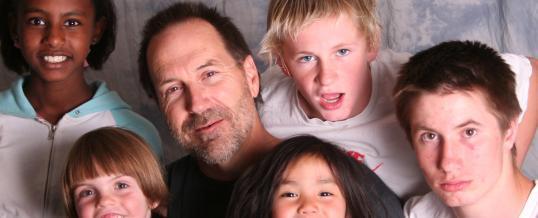 Carter-Hargrove, Inc. is one of those small businesses that brings a valuable professional service in  psychology and family counseling to the Sparks area.
Carter-Hargrove rented for the first twelve years of the businesses history, but thanks to an SBA 504 property loan arranged by Nevada State Development Corporation (NSDC) and Heritage Bank, the professional counseling practice owns its new offices after having to come up with only a small, 10% down payment.
The psychology practice of Carter-Hargrove, Inc. was founded in 2000 by Drs. James Carter-Hargrove and Anne Carter-Hargrove. Their psychology practice serves the Reno/Sparks and Northern Nevada area. Clients of the longtime practice include the Washoe County Department of Social Services, United Health Care, Aetna, Medicaid/Medicare, Magellan Health Plans, and Washoe County D.A./Victims of Crime.
The Carter-Hargroves say their new loan has cut their monthly payments by roughly 25% while giving them much more space including a fireplace, a large conference room, play room and separate waiting room. The building, which was built as a residence during the 50's, even has a yard and a dog run that makes the family focused practice much more relaxed and inviting to their clientele.
The move was seamless according to Dr. Anne Carter-Hargrove. "We were watching property values going up and mortgage rates coming down. When we saw the building we fell in love and made an offer the same day. We went from Heritage to NSDC, and they arranged for the loan that required only 10% down. I would say we spent no more than 4 hours gathering the necessary paperwork."
Dr. Carter-Hargrove says she would recommend the Heritage/NSDC team to any small business owner looking at the possibility of purchasing their own building. "It was a wonderful process. They made it as smooth as possible and Heritage Bank and NSDC, all worked together really, really well. We just want to say thank you."