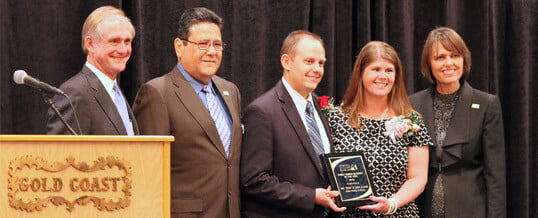 Nevada State Development Corporation (NSDC), a sponsor of the 2014 SBA Small Business Awards, is pleased to announce that Dr. Troy and Lisa Aland of Aland Family Dentistry have been named Family-Owned Business of the Year.
Dr. Aland and his wife Lisa founded their Reno-based family dental practice in 2007, and worked with NSDC to move into a more spacious office last year.  Their new office, located at 85 Continental Drive, is triple the size of their previous space.
"We're so honored ...
Continue Reading →