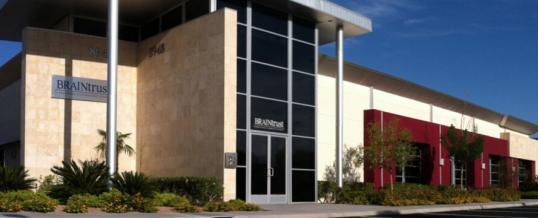 Nevada State Development Corporation (NSDC) partnered with lending partner Bank of America to assist with a SBA 504 loan for local advertising agency, BRAINtrust Marketing + Communications, allowing them to purchase a brand new 8,417-square-foot office building.
As one of the top 10 largest advertising agencies in Las Vegas, BRAINtrust, with the help of NSDC, and the SBA 504 loan program they were able to purchase their new building with a low, fixed 4.749 percent interest rate.
Expe­ri­enc­ing expo­nen­tial growth over the ...
Continue Reading →